Chinese Government  has set its national strategy of mastering the semiconductor industry, in particular is chip manufacturing.
For example, state-owned Tsinghua Unigroup announced they were planning to invest 300 billion yuan ($47 billion) over the next five years in a bid to become the world's third-biggest chipmaker. This company is controlled by Tsinghua University, which counts President Xi Jinping among its alumni.
China has made several well known takeovers of American chipmakers, such as an $23 billion takeover offer for Micron, 1,9 billion USD acquired OmniVision Technologies Inc whose founder is Chinese immigrant. Omnivision's camera sensors have been used in Apple Inc.'s iPhone 4S.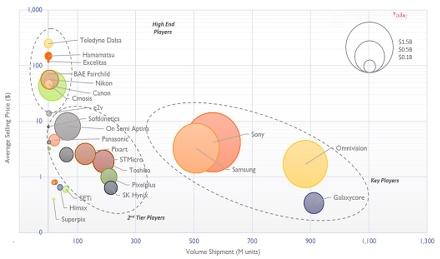 Omnivision is the world 2nd-largest camera sensor, afer Sony.
Over the next decade, China plans to invest up to RMB 1 trillion (US$161 billion) into its domestic semiconductor industry as it seeks to become a global power in the sector, since China has dominated electronic assembling in the world. It will be a big concern for Vietnam's security since the hardware could contain viruses or secret backdoors. Then, Vietnam need support from America, Korea, and Japan to develop electronic industry.